2019 summer exhibition
The exhibition runs from Friday 26th July to Saturday 3rd August and is open daily from 10 am to 6 pm (except Saturday 3rd August when the exhibition closes at 3 pm). There are 173 artworks in watercolour, pastel, oil, acrylic and mixed media.
The raffle costs 50p a ticket with prizes of original artworks by Keith Wragg, Anne Claxton and Liz Stables.
Prizes were awarded at the Preview Evening as follows:
Watercolour - Moody Blues by Bernadette Antill
Acrylic - Landscape in Green by Clare Steward
Oil - Tulips in a Brown Jug by Angela Bailey
Pastel - Liquid Gold by Sheelagh M L Large
Other/mixed media - Tulip Time by Dawn Platt
The overall winner was Tulips in a Brown Jug by Angela Bailey
Exhibition information for BSA members
Please remember to collect unsold work between 4.00 - 5.00 pm on Saturday 3rd August.
2018 summer exhibition report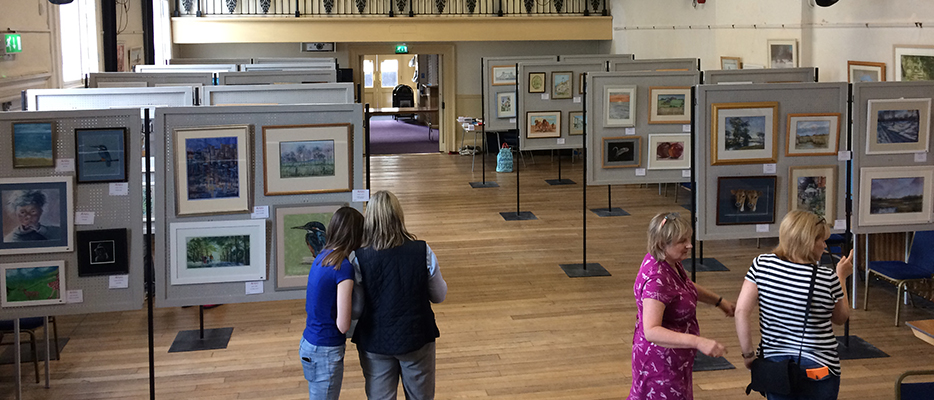 This year's exhibition was very popular and had nearly 1400 visitors - we have had a lot of positive remarks from both visitors and members, with numerous people saying it was our best year!
Thank you to all who were involved with the organising and running of our Summer Exhibition this year.
Prize winners were as follows:
Overall winner: Keith Wragg - Southwold Beach (oil)
Other Media: Anne Claxton - Mountain Stream
Watercolour: Pat Barclay - Misty Marshes
Pastel: Sheelagh Large - Pomegranates
Acrylic: Liz Stables - Muker, Yorkshire
Oil: Keith Wragg - Southwold Beach
Laina West won the Public Vote for her oil painting In the Shallows.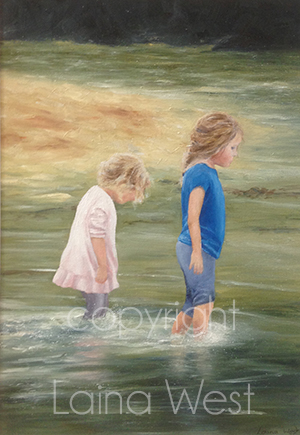 Thanks to Laina West and Murial Lacey for contributing their artwork to the raffle.
Raffle Prize winners were Ms C Shipp and Mrs J West.